This page was last updated on: December 31, 2012
I LEFT MY ROOTS AND THIRTY-THREE YEARS OF HERITAGE BEHIND WHEN THAT OLD CHEVY PICKUP HEADED SOUTH OUT OF NUCLA

IN JANUARY, 1986.  THESE PEOPLE, THE SIGHTS AND SOUNDS WERE MY LIFE.  THE SOUTHWEST COLORADO TOWN AND SURROUNDING AREAS WERE WHERE MY HEART WAS. 

IT WAS HOME.

MY DAD WAS A POLICE OFFICER IN NORWOOD AND SAN MIGUEL COUNTY.

ALL FOUR OF MY CHILDREN WERE BORN  HERE.  THEY GREW UP TO BE ADULTS HERE!  I WORKED HERE! 

IT WAS WHERE THE HEART WAS.

WELL OVER THIRTEEN YEARS LATER,  I WENT BACK TO

THE OLD HOME TOWN.  I HALF- EXPECTED TO SEE THE

RAVAGES OF TIME HAD TAKEN A TOLL ON NUCLA. 

THIS TOWN  DISPLAYED A WELCOME SIGN :

"POPULATION 1,000 PEOPLE AND ONE GROUCH."

I ALWAYS THOUGHT THAT THE GROUCH WAS THE

TOWN MARSHAL OR MAYBE THE MAYOR, OR ME.

TIME STOOD ABSOLUTELY STILL FOR THIS LITTLE NUCLEUS.  BY THE WAY, THAT'S HOW NUCLA DERIVED ITS' TOWN NAME.  IT WAS ABOUT

100 MILES FROM ANY MAJOR CITY NO

MATTER WHICH DIRECTION YOU WENT.

STRANGERS HAD TAKEN THE PLACE OF A LOT FAMILIAR FACES.  SOME OF THE STORES HOUSED DIFFERENT BUSINESSES.  NO FAMILY WAS HERE.  BUT THE TOWN ITSELF HAD NOT CHANGED IN

THE RURAL FLAVOR OF BEING A QUIET,

PEACEFUL LITTLE COMMUNITY. 

I THINK I WAS SOMEWHAT DEJECTED WHEN  I REALIZED THAT LIFE HAD GONE ON IN NUCLA,  YEAR AFTER YEAR WITHOUT ME MAKING A DIFFERENCE AS A JOURNALIST FOR

"THE FORUM."  JUST PROVES AN OLD

ADAGE: NOBODY IS IRREPLACEABLE.

DOROTHY WYLAND CRESSLER-MELROSE-SPINDLER

GOING BACK TO MY OLD HOME TOWN IN 1999, AFTER MANY YEARS HAD PASSED, 1 REALIZED SOMETHING VERY IMPORTANT AND LEARNED A VALUABLE LESSON. 

MY HEART IS WHERE MY LIFE IS AND WHAT HAS

MADE MY LIFE WORTH LIVING, FOR THE PRESENT

AND FOR THE FUTURE. 

ROGER CULVER,  WHO WAS MY BOSS  FOR MANY YEARS AT THE FORUM NEWSPAPER,  AND I HAD A CHANCE TO TALK ABOUT "US."  ROGER HAS ALSO BEEN A DEAR FRIEND

FOR YEARS.  IT TOOK  "US"  BOTH A LONG TIME TO

LEARN THE LESSON THAT OUR HOME TOWNS

HAVE ECHOED THROUGH THE YEARS.  IT ALL

COMES DOWN TO ONE IMPORTANT FACT:

IT COMES STRAIGHT FROM THE HEART,

AND IT'S WHERE YOUR HEART IS.

UPDATE!

I WENT BACK TO NUCLA IN JUNE 2006. 

THE OLD FIRE STATION AT THE TOP OF THE HILL

WAS GONE.  WALISKY'S OLD DEPARTMENT STORE

BURNED AND HAD BEEN TORN DOWN.   A FEW NEW BUSINESSES WERE  ON MAIN STREET.  I FELT LOST!

ROGER WAS THE ONLY PERSON THAT I RECOGNIZED.  I SAW A WHITE-HAIRED MAN GO INTO THE CAFE.  ROGER SAID, "OH, THAT'S TOM.  HE'S A DISPATCHER NOW." 

GEEZ!  HE WAS A DEPUTY SHERIFF.  OOOPS! 

THAT WAS, AH,  26 YEARS AGO!

ROGER CULVER, PUBLISHER-EDITOR OF FORUM NEWSPAPERS, INC.

NUCLA, COLORADO

HE IS A LIFETIME FRIEND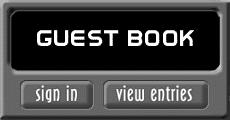 NUCLA-AN OLD HOME TOWN

WHERE THE HEART IS OR WAS...

DALE WILLIAMS OF NUCLA

ANOTHER LIFETIME FRIEND WHO HAS BEEN MISSING SINCE MAY, 1999

I WAS TEN YEARS OLD THE FIRST TIME I WENT TO THE NUCLA MERC.  MY FAMILY WAS VISITING MY GRANDPARENTS, ORAN & LULA THOMPSON, WHO LIVED A COUPLE OF BLOCKS EAST OF MAIN STREET.   GRANDMA GAVE ME A DOLLAR TO GO TO THE

STORE FOR HER.  THE OLD BELL TOWER WAS IN THE FOURTH AND MAIN STREET INTERSECTION THEN.  NO PAVED STREETS.  BOARDWALKS ON BOTH SIDES OF

MAIN STREET.  I CAN STILL HEAR THE SOUNDS OF PEOPLE WALKING ON THE

OLD BOARDS.  EVERYBODY SPOKE TO EACH OTHER BACK THEN.

IN 2008, THE NUCLA MERC IS CLOSED.  ANOTHER CHAPTER OF THE OLD HOME TOWN WASGONE.  NO MORE WALISKY'S DEPARTMENT STORE, WALISKY'S PHARMACY. 

THE TELEPHONE COMPANY NOW SITS WHERE A GAS STATION AND FAMILY

DEPARMENT STORE WERE LOCATED. THE NUCLA HOTEL, OLD

TOWN HALL AND OLD FIRE STATION ARE GONE TOO.

THE REDD FAMILY BOUGHT, RENOVATED AND REOPENED THE MERC IN MAY 2009!

IN MEMORY OF A NUCLA FRIEND: