WHO WAS THAT MASKED MAN?!

SIX TEXAS RANGERS

RODE INTO THE SUN.

SIX MEN OF JUSTICE

WITH DEATH FOR ALL, BUT ONE.

ONE LONE SURVIVOR

LAY ON THE TRAIL.

FOUND THERE BY TONTO,

HE LIVED TO TELL THE TALE.

HIS WOUNDS QUICKLY MENDED AND THEN IN THE NIGHT,

SIX GRAVES WERE PUT THERE

TO HIDE ONE MAN LIVED TO FIGHT.

  HE CHOSE SILVER BULLETS,

THE SIGN OF HIS NAME.

A MASK TO DISGUISE HIM,

AND THUS BECAME HIS FAME.

TONTO WAS A POTOWATOMIE INDIAN. 

"KEMOSABE" MEANT FAITHFUL FRIEND AND SCOUT.

ONE OF THE FIVE TEXAS RANGERS AMBUSHED AND KILLED WAS THE LONE RANGER'S BROTHER, DAN REID.

THE LONE RANGER'S MASK WAS MADE FROM

HIS DEAD BROTHER'S VEST.

THE NAME OF THE OUTLAWS THAT KILLED

THE RANGERS WAS THE CAVENDISH GANG.

THE LONE RANGER ON HIS HORSE "SILVER."

TONTO ON HIS HORSE "SCOUT."

  FROM 1933 TO 1954, "THE LONE RANGER" WAS A WEEKLY RADIO FEATURE.

FROM 1949 TO 1957, "THE LONE RANGER" WAS A WEEKLY TV SERIES.

JACK CARLTON MOORE WAS BORN SEPTEMBR 14, 1914.  THROUGHOUT HIS CAREER, HE WAS KNOWN AS CLAYTON MOORE WHO STARRED

AS THE LONE RANGER. 

HE NEVER WAS SEEN IN PUBLIC WITHOUT HIS MASK.  A COURT ORDER WAS ATTEMPTED TO GET HIM TO APPEAR WITHOUT THE MASK.  HE REFUSED TO COMPLY.

MR. MOORE DIED DECEMBER 28, 1999 FROM A MASSIVE HEART ATTACK. 

HIS FUNERAL WAS PRIVATE. 

HIS MASK WAS BURIED WITH HIM.

  HAROLD J. SMITH WAS THE

SON OF A MOHAWK INDIAN CHIEF.  HE WAS BORN  MAY 26, 1919. 

HE LEGALLY CHANGED HIS

NAME TO JAY SILVERHEELS. 

HE STARRED IN THIRTY-ONE

FILMS PLUS "THE LONE RANGER" TV SERIES.  HE DIED IN 1980.

FEBRUARY 21, 1998, JAY SILVERHEELS WAS INDUCTED INTO THE HALL OF HONOR OF THE FIRST AMERICANS IN THE ARTS.

This page was last updated on: March 21, 2013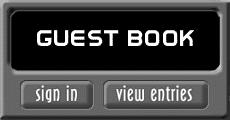 SEE THE BOTTOM OF THE PAGE FOR THE  UNMASKED PHOTO!

CLAYTON MOORE WITHOUT HIS MASK!  THIS PHOTO

WAS SENT TO ME BY A

FAMILY REPRESENTATIVE. 

I ALMOST DIDN'T PUBLISH IT JUST SO THE MASK COULD LIVE ON... AS AN UNTOUCHED PART OF WESTERN

FILM HISTORY.

SEPTEMBER 14, 1914

DECEMBER 28, 1999

REQUESTED UPDATE!

Clayton Moore said Silver was a Morab.

His father was an Arabian and his mother was a Morgan.

He also said Silver was pure white except for

a black dot in his right ear.

Silver weighed approx 1100 pounds.  

He died at the age of 29 years.

He was indeed a stallion.

Bobby Davenport was Silver's trainer.

Lone Ranger movies were filmed in New Mexico.