This page was last updated on: December 31, 2012
THIS IS A TRIBUTE TO THAT MAN

IRA HAYES

WHEN YOUNG IRA HAYES LEFT THE ARIZONA GILA INDIAN RESERVATION TO GO TO WAR AS A U.S. MARINE, THE CHIEF OF THE PIMA TRIBE TOLD IRA TO MAKE HIS PEOPLE PROUD AND TO BRING BACK HONOR.   IRA FOUGHT IN THREE PACIFIC BATTLES.  HE WAS WELL LIKED AND RESPECTED AS A MARINE BY HIS COMRADES AND SUPERIORS.

THREE OF THE SIX MARINES THAT HELPED RAISE THE FLAG ON IWO JIMA, WERE KILLED A SHORT TIME LATER.  IRA HAYES NEVER WAS ABLE TO ACCEPT THE LOSS OF HIS FALLEN COMRADES.   IRA AND THE OTHER TWO SURVIVORS WERE DECLARED HEROS WEEKS LATER.  IRA HAYES DID NOT WANT TO BE CLASSED AS A HERO.

JOHN BRADLEY, IRA HAYES AND RENE GAGNON WERE HONORED IN WASHINGTON.  PRESIDENT TRUMAN TOLD THEM THAT THEY WERE AMERICAN HEROS.  THEY WERE THE ONLY SURVIVORS OF WHEN THE FLAG WAS RAISED ON IWO JIMA.

CPL IRA HAYES STATED, "HOW CAN I FEEL LIKE A HERO WHEN ONLY 5 MEN IN MY PLATOON OF 45 SURVIVED.  ONLY 27 MEN IN MY COMPANY OF 250 ESCAPED DEATH OR INJURY?"

PRESIDENT EISENHOWER ALSO LAUDED THE THREE SURVIVORS AS HEROS IN 1954 AT THE DEDICATION OF THE IWO JIMA MONUMENT IN WASHINGTON.  IRA WAS ASKED IF HE LIKED THE NOTORIETY.  HE RESPONDED, "NO.  I DON'T."

BACK ON THE RESERVATION, IRA HAYES LIVED IN A $50.00 HUT.  HE HAD A CONFLICT OF HONOR WITH ALCOHOL.  HE COULD NOT ACCEPT THE LOSS OF SO MANY FALLEN COMRADES.  ALMOST 10 YEARS TO THE DAY THAT HE HELPED RAISE THE FLAG ON IWO JIMA, IRA HAYES WAS FOUND FACE DOWN IN AN IRRIGATION DITCH.  HE DIED OF EXPOSURE AND ALCOHOL.  HIS DEATH CAME ONLY TEN WEEKS AFTER THE WORLD'S TALLEST BRONZE STATUE WAS DEDICATED IN WASHINGTON: "THE FLAG RAISED ON IWO JIMA"

TOWARD THE END WITH HIS BOTTLE OF WHISKEY, HE CRIED AND MUMBLED FINAL WORDS ABOUT HIS "GOOD BUDDIES."  IRA HAYES WAS ONLY 32 YEARS OLD.  HE WAS BURIED AT ARLINGTON NATIONAL CEMETERY.

YOUR DEDICATION SITE TO IRA H. HAYES WAS LOCATED AS A LINK FROM THE HOMEPAGE OF THE ARIZONA CHAPTER OF THE AMERICAN INDIAN MOVEMENT.  THE ARIZONA CHAPTER HAS MORE THAN A FEW MEMBERS FROM THE GILA RIVER PIMA/MARICOPA INDIAN COMMUNITY.  THEY ARE ALL PLEASED WITH THIS SITE DEDICATED TO TRUE AKIMEL O'OTHAM HERO. 

AS THE COMMUNITY LAISON FOR AIM, ARIZONA, I WOULD BE HONORED IF YOU WOULD ACCEPT AND DISPLAY THIS AWARD ON IRA'S WEB PAGE.

RECEIVED 10-19-2000  THANK YOU!

RECEIVED 1-19-2001... THANK YOU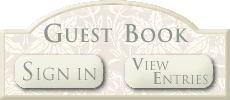 "IRA HAYES' BY HARRISION  LAPAHIE, JR.