DENVER DELL PYLE WAS BORN AT BETHUNE, COLORADO ON MAY 11, 1920.  HIS MOTHER CHOSE HIS NAME BECAUSE DENVER WAS HER FAVORITE CITY.  BETHUNE WAS A  SMALL RANCHING COMMUNITY ABOUT

SIXTEEN MILES FROM THE

COLORADO-KANSAS STATE LINE.

DENVER PYLE ATTENDED THE UNIVERSITY OF COLORADO, THEN MADE HIS WAY TO THE TEXAS OIL FIELDS WHERE HE WORKED UNTIL HE JOINED THE NAVY DURING WWII.  HE WAS WOUNDED AT GUADACANAL. 

HE WAS SENT HOME WITH A MEDICAL DISCHARGE IN 1942.

BACK IN THE STATES, DENVER PYLE WENT TO CALIFORNIA TO TRY HIS HAND AT A CAREER HE'D ALWAYS ADMIRED: THE MOVIES.  DURING THE NEXT FIFTY YEARS, DENVER PYLE STARRED IN 114 MOVIES,

AND 140 TELEVISION SHOWS. 

DENVER PYLE STARRED IN "TO HELL AND BACK", THE AUTOBIOGRAPHY OF AUDIE MURPHY.    HE DID OTHER FILMS WITH AUDIE MURPHY WHICH OPENED THE DOOR TO MANY WESTERN MOVIES SUCH AS

"THE MAN WHO SHOT LIBERTY VALANCE," 

"CAHILL, U.S. MARSHAL,"  AND "MAVERICK." 

HE ALSO STARRED IN "BONNIE & CLYDE."

HE HAD THE ROLE OF ONE OF THE TENNESSEANS IN "THE ALAMO."  HE ADMIRED JOHN WAYNE.  HE WAS ALMOST STAR-STRUCK AS HE WORKED ON THE ALAMO MOVIE-SET.  WHEN JOHN WAYNE HEARD ABOUT IT, HE REMARKED, "I AM IN AWE OF

MR. PYLE!  BESIDES, HE'S BIGGER THAN ME!"

DENVER PYLE GUEST-STARRED ON THE ROY ROGERS SHOW, GENE AUTRY SHOW, BONANZA, GUNSMOKE, AND HAD SEVERAL GUEST-SPOTS ON WEEKLY VARIETY SHOWS. 

AS "BRISCO DARLIN" ON THE ANDY GRIFFITH SHOW, HE PORTRAYED A HILLBILLY FATHER WITH SEVERAL SONS AND ONE DAUGHTER WHO WAS 'SMITTEN' BY SHERIFF ANDY TAYLOR.  HE PLAYED THE JUG WHILE HIS HILLBILLY FAMILY PLAYED GUITARS AND BANJOS.    JIM DARLING GAVE ME THAT JUG. 

HE AUTOGRAPHED THE JUG.  IT STILL SITS IN

MY LIVINGROOM.

IN 1979, DENVER PYLE BECAME KNOWN WORLD-WIDE AS "UNCLE JESSE DUKE."   HE WAS 50 YEARS-OLD AND DOING QUITE WELL.  THE WEEKLY TV SERIES "THE DUKES OF HAZARD"  BEGAN ITS FIRST SEASON AND CONTINUED SUCCESSFULLY FOR SIX YEARS. 

IN THE 1980s, HE SPENT AS MUCH TIME AS POSSIBLE ON HIS RANCH AT FORRESTON, TEXAS. 

HE WAS GETTING TIRED.

DENVER PYLE RECEIVED HIS STAR ON THE HOLLYWOOD WALK OF FAME ON DECEMBER 12, 1997.    

IN 1982, DENVER PYLE CAME TO MY HOME TOWN, NUCLA, COLORADO.  HE WAS INVOLVED IN THE BLACK DIAMOND COAL COMPANY.  FUNNY!  NOBODY KNEW ANYTHING ABOUT THE COAL COMPANY.  THEY STILL DON'T!

"UNCLE JESSE" WAS SCHEDULED FOR A PHOTO INTERVIEW WITH A LOCAL NEWPAPER REPORTER THAT AFTERNOON.  HE WAS AT THE TOWN PARK, DRESSED IN BIB OVERALLS, AND WAS SURROUNDED BY A MOB OF KIDS!

AT 5PM THAT EVENING THERE WAS A CALL FROM  LOS ANGELES INTERNATIONAL AIRPORT FROM DENVER PYLE.  HE CALLED THE REPORTER AND APOLOGIZED.  HE SAID HE RAN OUT OF TIME AND HAD TO CATCH HIS FLIGHT.  HE DID NOT WANT THE REPORTER TO THINK HE HAD "STIFFED HER!"

THE TYPESETTER, PAGE DESIGNERS, EDITOR, AND THE REPORTER WERE ALL ON PHONES IN THAT OFFICE SO THEY COULD ALL HEAR "UNCLE JESSE."   I REMEMBER IT WELL.  I WAS THE REPORTER.   HE WAS A GENTLE GIANT.

This page was last updated on: December 31, 2012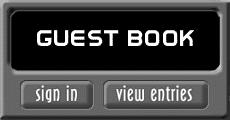 DENVER PYLE COWBOY & DUKE

  TWO WEEKS LATER ON CHRISTMAS DAY, HE DIED.  HE HAD FOUGHT

A BATTLE WITH CANCER AND LOST.  HE WAS BURIED AT

FORRESTON, TEXAS NEAR HIS RANCH. 

HE WAS 77 YEARS-OLD.